SOCIAL DISTORTION
Running time: 1:43 minutes
Synopsis

An Art film that subverts the ostracising label of 'otherness'. Social Distortion empowers the individual and collective refusal to accept social attitudes perpetuated through willful ignorance.
Production Notes
SOCIAL DISTORTION
is a new short film from Director, Stefano Ottaviano.
In this film, Stefano playfully distorts and twists contemporary fashion film conventions, while intertwining archive footage from the 70's punk movement and modern day Black Lives Matter and Climate Justice civil disobedience to contextualise the film's poem.
Using "Adam" to represent the conforming and complicit people who continue to perpetuate the white male patriarchy, the film's poem discusses "the children of Eve", people on the fringes of society who are finding community and strength in their 'otherness', subverting labels that had been used to control them.
Returning to previous collaborators, the film features a poem by Charli Whatley, choreography by Theo J Lowe and dance performance from Theophillus 'Godson' Oloyade.
SOCIAL DISTORTION was generously supported by UNIT9 Films, The Mill and Room One Films.
In November 2018, at the Toni & Guy "Breakthrough" internal fashion show competition a version of the film was screened as part of the presentation by a team of Toni & Guy hair stylists who worked on the production, where it won the award for Best Film. Since this time, the production team has developed the film further in post with world class studios to make it ready for public release.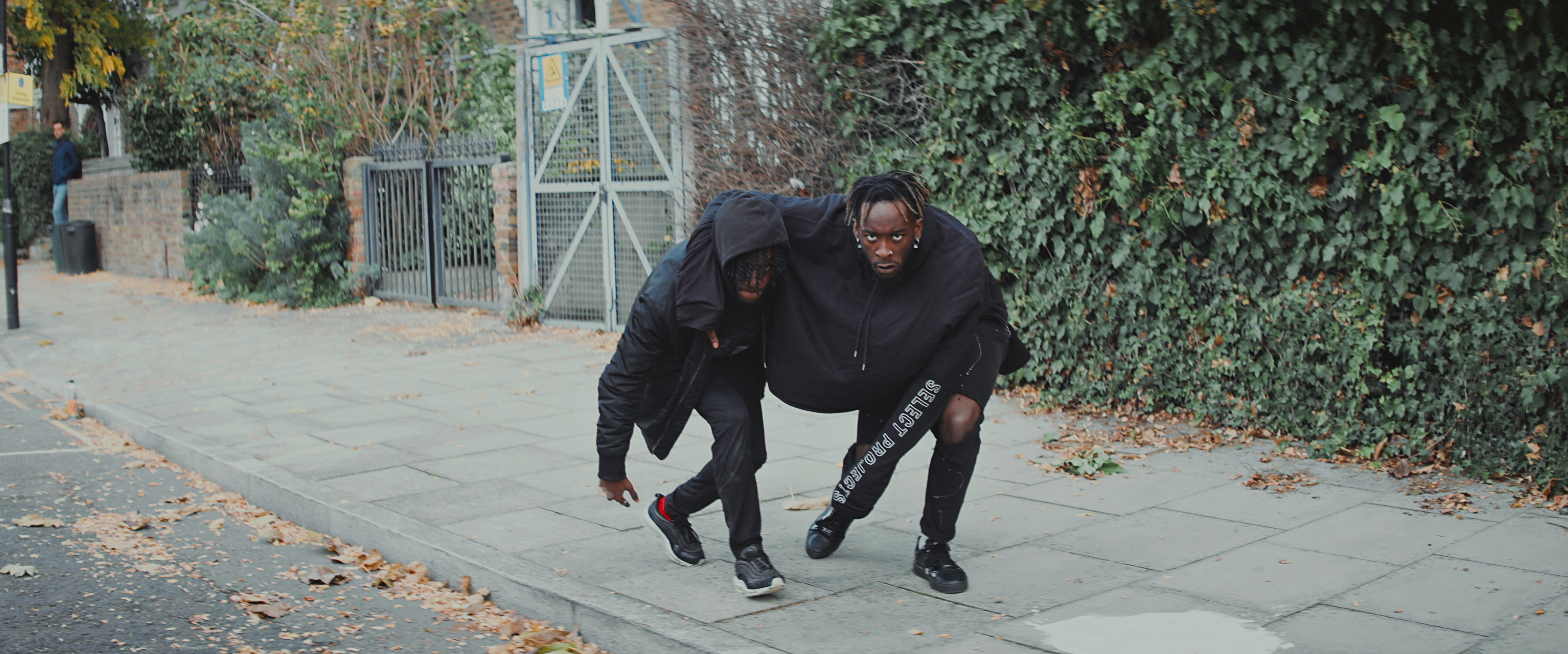 Director's Statement
I am fascinated by all forms of art.
I believe the power of filmmaking comes from blending these different forms to create a more immersive story and impactful message.
I am furious about our political situation.
At this point in my career I want my art to contribute to more useful and progressive thinking.
The ultimate goal of this film is to make people breathe and scrutinise life from a different perspective.
I have tried to achieve this by approaching other diverse artistic voices.
Charli Whatley, is one of the most inspiring writers I have worked with.
Her talent in connecting to the emotional content of an idea has opened up a new way for me to discover the power of film. Her poem allowed this project to be contextualised in the past, present and future.
Theo TJ Lowe is an exceptional performance artist. He introduced me to the art of body-movement and was key in helping Lola to physically express her character's emotions.
Theophillus 'Godson' Oloyade has been one of my main collaborators for the past 2 years. His dance and choreography continues to be a powerful source of visual inspiration for my work.
Toby Anthonisz, my close friend and creative producer, sparked many ideas throughout the process. His ability to understand and interpret my abstract way of thinking helped pull the creative voices together.
My hope is for this film to carry inspiration to others.