MONO NO AWARE – A Virtual Reality Record

Mono No Aware is a record Produced my The supertalend Davide Cairo and Virtual Reality Music App.

Starting from this concept and from the need to explore new directions for music I developed a VR music app, a sonic and visual experience giving the user the possibility of losing himself in an infinite void only populated by crystallized sonic artifacts. Exploring space through the sounds from the record, users could either find a way out or get lost in the void.

The app, from concept to development, is by myself in collaboration with the The Composer.

Starting from the cover art abstractions, by Cecilia Cairo, they created an environment that mirrors the sensations originating the music, combining them into an explorable virtual space. This combined with 3D sound activates a multi-sensory experience where music is the driving force for the exploration of the app's surreal world. The viewer, at his choice, is lead to 4 different gates that can allow escape from the confusion of the initial void and through a safe, guided experience of the individual songs. The first tracks available through the app are Moonskin and Redline, with more to come in future updates. The App has been developed in Unity 3D and scripted in C# and part of the assets have been created in Cinema4D, Audio has been produced and edited in Ableton Live and Reaper for the Ambisonic tracks using Ambisonic Toolkit.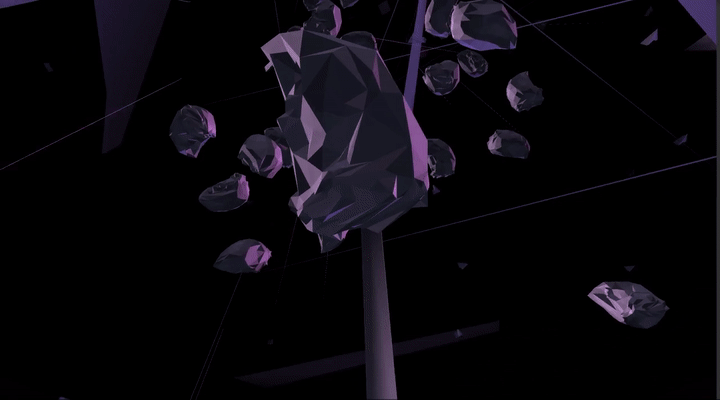 Stefano Riccardo Ottaviano - London - Milan -